September 10th, 2017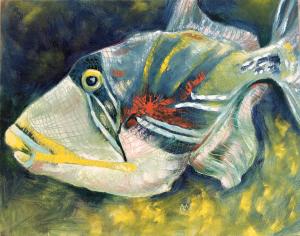 I am participating in the September challenge #30paintingsin30days. So far, I have been able to keep up with this everyday! I am working on gaining more comfort with oil paint, so I am going to try and do most of the paintings in oil. There will be days that watercolor or digital art will have to do! This is a fun challenge and along the way I hope that the paintings will show that.
April 16th, 2017
I finally got around to posting some images that you can make into cards--and other great stuff if you are so inclined. It's a work in progress, but I will keep adding to the portfolio. I love working in the digital platform--it's so immediate.

Keep checking back, I will add works on paper as well. I plan on keeping the collections organized so you can see specific styles in specific sections. I might even get super crazy and separate collections into colors! But, that sounds a little more organized that I can probably muster.

Thanks for taking a look!